Get a better price for you scrap car
Did you know that there is a lot of money to be made by choosing the right scrap dealer?
There can be several pounds difference between what the various dealers are willing to pay for your salvage car. However, contacting several scrap dealers is time consuming and often you only get the minimum price for your car.
With more than 130 scrap dealers in our database, we are ready to obtain the best offers for you. We are an independent company, and do not run car scrapping ourselves. So our only interest is that you get the best possible price for your old car. Some car dealers aim to get their hands on special brands, spare parts etc... In our network we have car scrappers and car dealers who are willing to pay a fair sum for brands like Audi, BMW, Škoda and many others. These car brands are valuable to the scrap market, and you could make a fantastic deal for your self if you chose the right scrap dealer.
Read more
Why use scrap4more.co.uk
Unlike other car auction sites, our service is completely free. When you get an offer from one or more scrap dealers you are not obliged to make use of it. It is completely up to you.
When you get an offer from Scrap4More.co.uk it is all-inclusive and the offer is the price you will get when the deal is done! No extra fees, and no need to worry about the paper work, cancelation of the car etc. The offer includes;

Free pick up of your car

All paper work related to scraping

Turn-in of number plates
Our expertise is what makes the difference, we help more than 20.000 cars owners every year in finding the best price for their salvage car.
Read more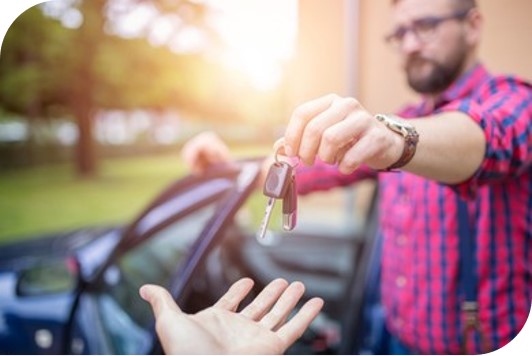 Instant Quote
We don't do instant quotes, for the sole reason that instant offers are often 10-30% lower than the actual value of the car. Instant quotes are computer generated which is why the value is lower. Our purpose is to provide you with the best price that reflects the actual value of your car. All our bids are made by car dealers, scrap dealers and brokers that are bidding on you car. Most often you will even have the price within 4 hours.
Factors that influence your price
Car age and milages
Conditions of the car
Weight of the car (iron)
Steel and iron prices
Spare part prices
Plus more...
TIP: Get offers from 2-4 dealers before you sell your car.